Full Load
We add additional doors, nose cones and sloping of the fifth wheel to allow for more capacity.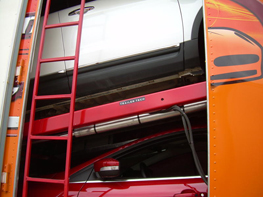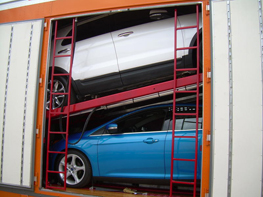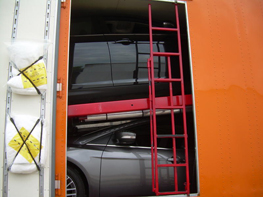 Trailer carries up to six cars.
Lift Gates
Trailer Tech custom builds aluminum or steel frame lift gates. Our lift gates have an 8,000lb capacity. Lift gate is equipped with a 5' aluminum roll out ramp, mirror finish chain doors with lights and rain cap with lights.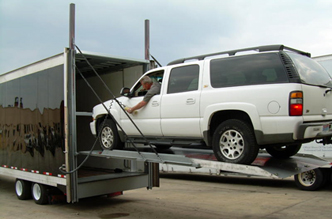 Contact Us for more information regarding our lift gates and other services.
Available Trailers
Please Contact Us for more information on trailers currently available.